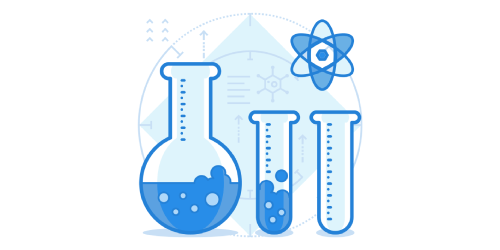 Diving in to having a business website, e-commerce shop, social media and digital space may seem overwhelming for many Australian small business owners. That's why this guide exists; to help you navigate your way through all the acronyms (SEO, PPC, PHP, SSL?), all the mumbo jumbo terminology and more.
Whilst you may be a total beginner, or have owned your website for a number of years and now only interested in SEO or digital marketing, we have knowledge and information to share with you.
We've broken down our guide into seven main sections, and within each of those, we are publishing and revising articles to suit. We have tried to put the articles in an obvious order, however anyone who works in digital marketing can tell you, it's not a horizontal progress bar.
You can pick and choose the topics below that you are most interested in, or just read the Premier Web Guide from start to finish.
We are regularly adding new articles, and revising information in the existing ones, so bookmark this site and return to it frequently, as we help you navigate the digital marketing world.

Planning your website
There's an old wise saying 'Those who fail to plan, plan to fail', and nothing could be more true, when it comes to creating your website. If you don't plan everything well, and consider all your options, you may end up with a dud. An often expensive dud.
These articles in this section are designed to help you on your way from choosing the all important domain name, to picking hosting, working with a web designer or developer and more.
Articles

Building your website
Once you've finished with the planning, it is time to roll up the sleeves and build that website. Or, in the case of paying a third party, partnering with them to produce the right results.
This section of our guide takes you through the things to watch out for in this stage, such as getting an SSL certificate, setting up Google search console and more.
Articles

Creating content
Now that the website construction is underway, you need to populate the website with content. This tends to be both visual content, such as design images, stock photography, and text content, such as product descriptions, content pages, blog posts and more.
Articles

Social media
You can't have a digital presence without being expected to also be on social media. Sure, you don't need to have an engaging presence on every single social media network, but you do need some presence on some of the major ones.
We take you through choosing what social media platforms are right for you, as well as what to do and how to do it, or each of them.
Articles

Search Engine Optimisation (SEO)
Think os your website as a shopfront. When it is first built, it's a little dark and dusty, and tucked away in the backstreets. Using search engine optimisation, you can get it higher in search results, which mean that it ends up on the main street in town, and with large neon signage as well!
We explain what is involved in choosing the right words to be optimising for, and how to start and then continue to grow your search engine optimisation progress.
Articles

Email marketing
Having a great website and and engaging social media presence can be coupled with email marketing as a way to reach out (with permission!) to prospects or existing customers. Email is a very solid channel for getting your message out and fast.
Articles

Digital marketing
Digital marketing is an umbrella term that covers many areas, such as content marketing, social media and more. The digital marketing section of the premier web guide is where we put the articles that often require a little more knowledge or effort.
Articles
Further information
We add to this guide regularly, so please continue to check back.