Tips on Finding a Web Design Agency for Your Website Project
A website is an important part of any business today. A website is going to add to the growth of your business. Your web page design is where you show your business so having an impressive website is of the utmost importance. Finding a web design agency that will partner with you is the first step of this journey. Here are some tips and questions to ask, to help find the right team.
So how do you make your website effective and attractive to the eye? If you already have a website, you may also be looking at a redesign.
So, how should you go about the entire process? You need to have plenty of spare time, or knowledge in web design and development if you want to DIY. That's why many of us turn to a web design agency, to help with this project. Just about anyone can make just a website but only a good web design agency can make an effective web site.
In 2021, an effective website is mandatory for business. It is an important marketing tool which defines your business online. Well, the trouble is how to choose a good web design agency. Many web design agencies are offering their services with very reasonable prices.
A fantastic web design agency will help you to achieve your target audience.
Design and structure your website, keeping SEO in mind.
Include analytics, which allow you to monitor your website visitors
Design your site, or follow your plans if you have something in mind.
Design the website to make it easy for the customers to navigate
Have it rank well on search engines.
When finding a web design agency, how do you choose one that will understand your business objectives for designing or redesigning this website?
Ask yourself these questions
Before interviewing for a new web design agency, you need to ask yourself a few key questions.
What is your planned budget and any specific timeframes for completing this project?
Are you looking for a local web design agency?
Do you already have an idea of your web design colours, layout, and navigation?
If this is a website redesign, will you provide updated images and content?
Does anyone at your business have basic editing skills and will they be able to update the website content or will this be an ongoing job for the web design agency you hire?
Are you going to need any specific technical functionality, such as ecommerce, business blog or databases in your website?
Knowing these answers will help you when you locate the right web design agency. When you are searching for a good web design agency, there are a number of things that you should keep in mind.
Before starting this website project, how your web site would look and what is the basic object behind having your own website. This would give you a fair idea of how to go about the process. Once you have the basic framework, you will have to gather content for your website.
The good web design agency will work with you to define your business' requirements and will make your presence on the web wherever you want.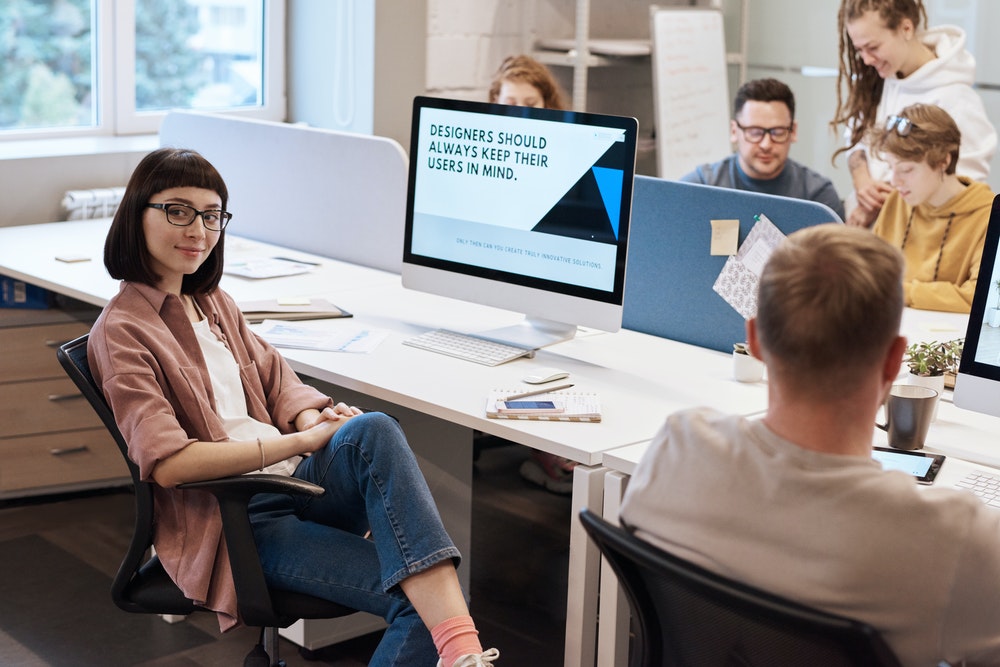 Steps to find a great web design agency
Following are some other steps that can help you to choose a good web design agency.
Plan your requirements
Before choosing a web design agency, you should determine the initial requirements such as specified goal of the website, potential audience for the website.
Generate a short list
Primarily, there are two ways to find a good web design agency. Ask your friends or business acquaintances which web design agency they prefer to design their websites. Or, you can find out which web design agency is responsible for good websites in your industry.
The Australian Web Industry Association have a members directory of professional web design agencies you can peruse.
Examine their work
After deciding about one or two agencies, the next thing to do is to analyse their portfolio. Does their portfolio reflect what you're looking for? Have they done something similar to what you want? Do their websites look professional and rank well in search engine results? Are they offering the services to update your website?
Meet them face to face
After that, go and meet them because the web design agency you choose is your representative on the web. And only a good representative can develop solutions to bring your ideas to real life and can meet your requirements by providing effective solutions.
Questions to ask any shortlisted web design agencies
Here are a list of common questions that you should ask when you meet with representatives from a web design agency, so you can work out who would be best for your website project.
How long have you been in business?
How many employees do you have in your team?
Do you outsource your work, or is your team in-house?
Are you members of any business associations?
Do you have business insurance?
What research will you do, prior to creating a design for us?
How do you manage website projects like this?
What if there are changes along the way? What happens to costs and timeline?
Who will we be speaking with during the project?
How long do your website projects typically take to complete?
What guarantees do you offer, if any?
What sort of testing processes do you undertake?
Do you provide after build support?
What CMS (Content management system) do you recommend?
Where will our website be hosted?
What security if in place to protect our website?
What materials will you expect us to provide to you?
What accessibility standards do you work to?
How many design revisions do you allow for?
Who owns the intellectual property once the website is launched?
The above twenty questions should help you when finding a web design agency, and then shortlisting them.
In Summary
So, the above tips may help you to choose your web design agency. If you already have a website, a quality web design agency may help you to bring the increased number of customers by updating and contouring your website.
Finding a web design agency that you like and who has the right skillsets can be daunting at first.  Honestly, a great design agency is like a magician which can boost the efficiency of your website with its magic.
You should strive to ensure that the agency working on your website has a good knowledge of your requirements and more importantly will do justice to your business. Quality web design agencies will have a portfolio of work online that will show an example of their custom web design work.
A quality web design agency should be one that guarantees stability, quality, efficiency, navigability and simplicity, all while fulfilling your requirements and promoting your business.