Why Every Business Really Needs a Business Blog
I would never recommend you having a business blog just because other people have one or just because your competition publishes it.
In this article, I will merely mention a few things a blog has the capacity to achieve for your business. You can then decide for yourself whether your business needs a blog or not.
More than 25% of the most popular websites on the Internet are blogs so you have to accept at least one thing that blogs are not merely a vague fad happening at some obscure corners of the World Wide Web. Some major companies like Dell, HP, Ford and Forbes (just to name a few) do major promotions and PR activities through their business blogs.
Almost all TV networks and newspapers have blogs managed and published by their employees and journalists. Go to any web design company's website these days and you'll come across a link to their blog. Similarly, most of the consulting companies have blogs dedicated to their arenas. Why do these companies and media organisations have business and non-business blogs when they have decent websites running? Here are a few reasons:
A blog helps you build a community around your business
A blog makes your online presence interactive and approachable. By being "interactive" I don't mean that your visitors fill up a form and get greeted by a thank you page. Something or the other is constantly happening on a blog simply due to its nature. A blog gets updated regularly (not magically of course; the content needs to be generated).
With the help of your blog you can create a community around your business. If you continuously publish interesting and useful posts on your blog people begin to keep track of it. Consequently, whenever you need to announce something regarding your business (a new product launch, a service-change, a new offer) you have got yourself a ready audience. You will find many instances in the blogging world where individuals first built an audience and then launched new businesses with the help of their audience.
You get instant feedback through your blog
A blog is a great place to introduce new products and services and then obtain quick, inexpensive feedback. Many companies offer their products and services for free or at extremely low cost to their regular blog readers and ask for their feedback.
If you have loyal readers they will certainly want you to succeed and hence they will give you the right feedback and you can launch your new offers in the right manner and carry out modifications according to the suggestions obtained through the blog.
Your blog brings your customers and clients closer to you
It's easier for your customers and clients to approach you through your blog. You may say what's wrong with using the contact form of your website to contact you? There is nothing wrong in that, however through your blog your customers and clients find you more approachable. This is because your blog makes you real when you regularly publish content, and share it with social media marketing or via email newsletter, etc.
In the case of your website people come only when they have to contact you, do some transaction, or obtain information regarding your products and services. Consciously or unconsciously they have this thing in their minds that you are only interested in interacting with them when you want to sell them something.
Through your blog on the other hand, you are constantly in touch with them. You'll be interacting with them and sharing with them interesting and useful things. More than taking, you are giving them continuously. In big and small ways, you are always present in their lives and enriching their lives (they wouldn't come to your blog if that were not the case).
They feel more inclined to get in touch with you and share their thoughts and opinions regarding your business and the theme of your blog.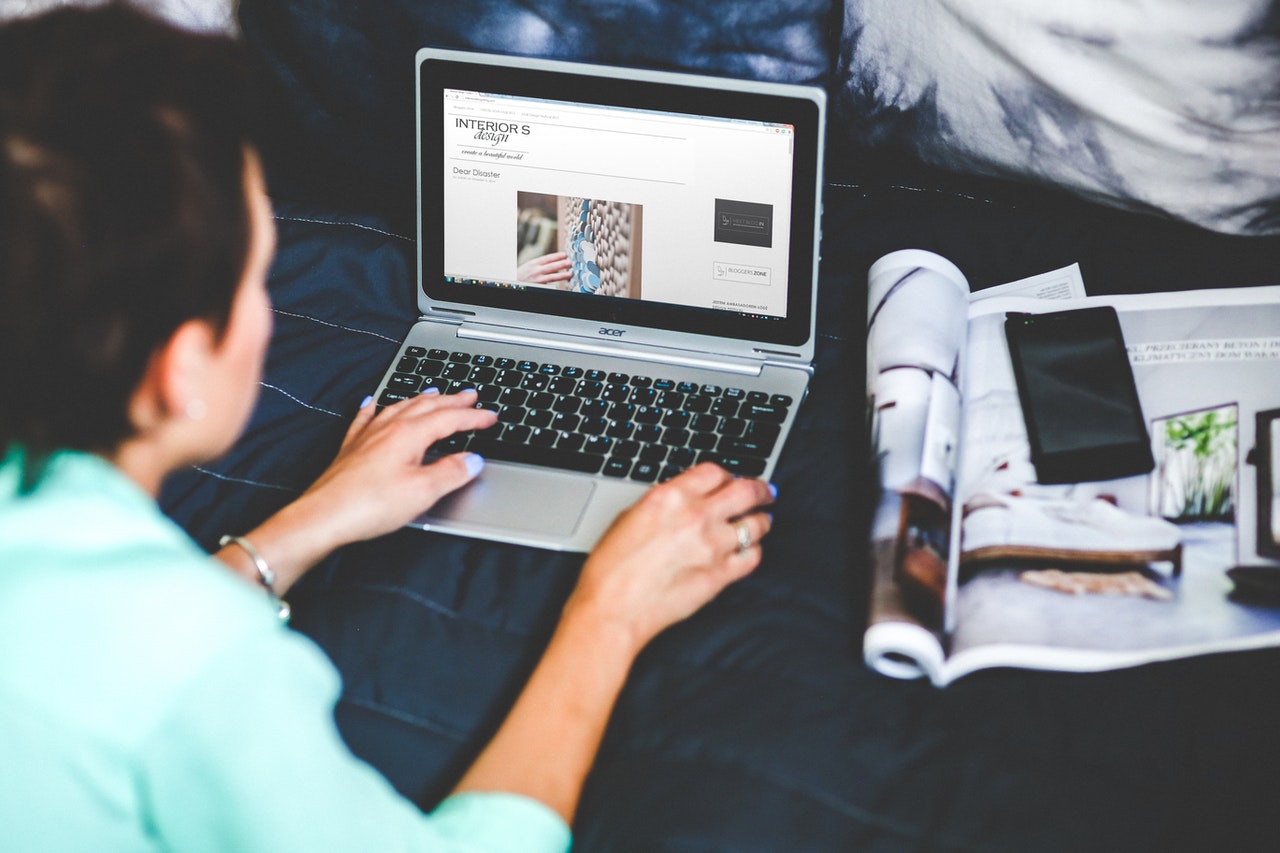 There is no need to send unsolicited email messages
When you publish a blog regularly you should encourage your readers to subscribe to your RSS feeds. Most blog readers these days use RSS feed readers like Google reader to get instant updated on their favourite blogs.
The RSS readers are completely unobtrusive and people subscribe to them at their own discretions. This way, whenever you need to announce something through your blog you simply need to publish and an alert is automatically sent to your RSS subscribers.
It's easier to encourage people to link to blog posts
By nature blog posts are supposed to be informative; they are supposed to be helpful. So whoever links to them adds value to his or her website, blog or social bookmarking web page. There are actually popular websites that are specifically run to promote blog links (although web pages are promoted too).
In fact, such bookmarking websites can be so significant, that some newspapers have made their online editions free just to drive traffic from such websites, blogs and search engines. Your blog post on a relevant subject stands a greater chance of getting linked by other bloggers and webmasters compared to a normal website page.
Blog posts appear on the search engine pages faster and higher
Since your blog content is generated with greater frequency compared to your website, the search engine crawlers visit your blog more often. When people link to your blog, it makes it easier for the search engine crawlers to come to your blog faster, repetitively.
The nature of blog posts is such that they are highly subject-specific. Hence they contain the needed keywords and phrases required to optimise a page for a particular topic. So suppose you are writing about online copywriting or business blog publishing.
You gather and publish lots of content on these precise topics. This then conveys to the search engines that you are relevant to the terms (online copywriting and business blog publishing). And consequently, Google and others rank them higher than other websites and blogs.
Your business blog can be a great PR tool
Things go wrong sometimes and every business goes through such unfortunate phases. The mistakes and mishaps definitely cause damage. However, greater damage is caused when there is no communication between you and your clients and customers.
In a timely manner you need to approach your clients and customers and tell them what has gone wrong. You can then explain how, as an organisation, you are handling the situation. And when things are expected to get back to normal. If you publish a blog and if people read your blog regularly then you can do this easily.
You can initiate a one-one conversation with your readers through your business blog. Then they can help you spread the word around, using their social media platforms such as LinkedIn.
You can earn revenue from your blog
Lots of traffic means lots of business, ideally. A blog, when published regularly, eventually begins to generate greater traffic and this in turn generates more business. More and more people will become aware of your business, whether it's a product or a service. There are many people who even earn advertising revenue from their blogs.
The main objective of your business blog is to generate buzz and awareness for your core business. For instance if you are an online copywriter then your business blog should help you promote your online copywriting business. Instead of sending traffic to other online copywriters. You can easily find numerous consultants and writers getting speaking and writing assignments through their blogs.
I myself get lots of copywriting work from my content writing blog although I don't specifically publish it as a business blog. 
You can establish yourself as an authority
People prefer to do business with those who know their stuff. Your readers and visitors begin to respect your opinion when you share your ideas with them on long-term basis. For instance, if you are into blog consulting, you will get more business if people heed to your advice as a blogger.
Similarly, if you are a web designer and you constantly write great articles about web designing on your business blog, your prospective clients will think that you are an authority in your field. This makes you far more competitive a web designer than your non-blog-publishing competitors. This can be applied to any business. The more wisdom you share, the greater is your authority on your subject.