How to Get Your Business on Google Maps
A majority of businesses, especially the small ones, got through the pandemic by creating and maintaining a strong online presence. The way Google services have emerged as one of the most promising, it is highly recommended for all businesses.
This article is going to be really helpful for small businesses relying on local customers as we will talk about getting your business on Google Maps. 
The process of adding your business on Google Maps
Once you add your business on Google Maps, you can expect several benefits associated with it. These benefits have made it almost compulsory for all the businesses to get on google maps. Here is the complete guide to doing it.
There are several ways to do it but we are discussing the one to add your business on Google Maps using the official website. Let us get ahead and follow these simple instructions. 
Launch a browser on your PC or phone and go to the official website of Google Maps i.e. maps.google.com 
Now that map will open on the screen and you have to click on the menu icon (an icon with three horizontal lines beside the search bar).
From the list of options click on "Add your business", as shown in the screen shot below. From now on, a new page will open for every important detail you enter about your business.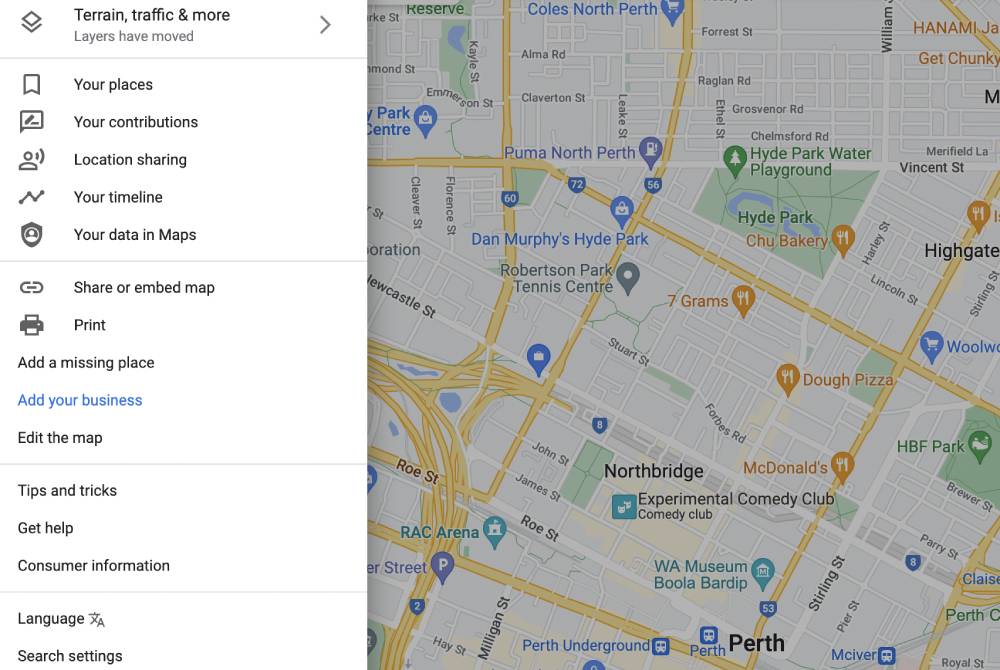 On the new page, it will ask you to type the name of your business, enter the name, and click on the Next button. 
Another new page will open on the screen where you have to enter the category of your business. As you type the category, a list of suggestions will appear below the list, choose the suitable one from there.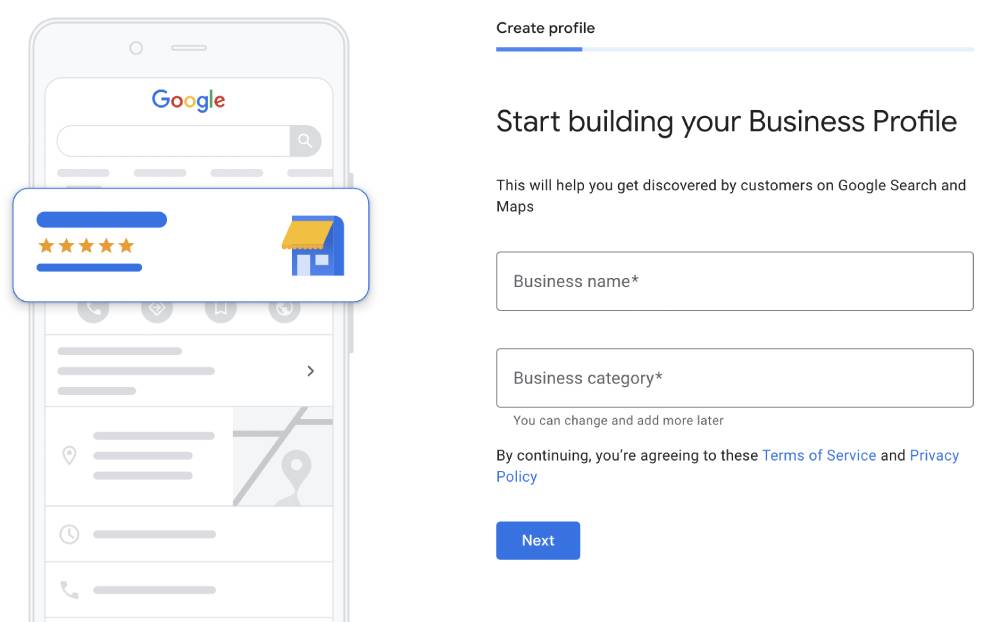 Now a page will open on the screen listing several services that your business may offer. Select the services based on your business type. If you don't find suitable categories, click on "add custom services". Click on the Next button when you have selected the services provided by the business. 
Now comes the most essential part. At this step, you have to provide the physical location where your business operates for serving its customers. Click on Yes when it asks you to add a location. 
A fresh page will open where you have to enter the precise address where your business centre is located. 
After completion of this step, you have to answer some questions related to the location of your business. If there is a business having a similar name as that of yours, you have to clarify that. In case your business is available at some other locations, you may provide information about that. 
When you are getting your business on Google Maps, you have the priority to decide the information that will be displayed to people. You should add this information very precisely as it is filtered by the search algorithms to present the results to customers.
You should mention a link to your website here if you have a website. In case you don't have a website, click on the button saying "I don't have a website" and proceed. 
At last, click on the Finish button to complete this process. 
You have now successfully added your business to Google Maps but there is one thing remaining. Google hasn't yet verified whether this business belongs to you or not. For that, you have to follow the instructions to verify it. Here are the steps to go on with this process. 
When you click on the Finish button, you will see another new page asking you to choose the mode of verification. 
Mention the contact name in the specified field and then click on the Mail button. 
This process enables Google to send a postcard to the specified address of your business. That postcard will have the verification code required for the completion of this process. It may take up to 12 working days for the postcard to reach the destination. 
Now you have to wait for the postcard to arrive 
After getting the postcard, go to the official page where you can enter the verification code. These are the simple instructions to follow:
Open Google Chrome on your device and sign in using the same Gmail account that you have used for your business. 
After you have signed in with this account, type the following URL in the search bar: https://business.google.com/
It will get you to the dashboard where you can see the option to open the verification option. 
Enter the right verification process and you will be finished with this process of adding your business to Google Maps. 
Something about Google My Business
Google has a nice feature for businesses which is called Google My Business. It lets you utilise all the services of Google like Gmail, Maps, and several others for a better online presence of your business.
Google my business has emerged as one of the most effective and efficient platforms for the growth of small businesses. It works really well in making the local audience aware of your business. Once you start using google my business, your business will get an initial push. 
Google My Business made the businesses able to reach an audience in a convenient manner. You have to adapt to the changing trends in order to survive in this highly competitive market. Over the past few years, the phrase "near me" has been used very widely.
In fact, the use of this phrase has increased by more than 500 percent. And when it comes to local searches, Google represents Google My Business profiles in search results. 
This feature has enabled small businesses, in particular, to reach the target customers in an effective and efficient way. Making use of Google My Business will help you earn leads easily, and it will also help a lot in increasing your sales. When you get your business on Google Maps with this process, you have already started using this platform for the benefits of your business. 
Final words
Getting your business on Google Maps is a rather easy process. Apart from being so easy, it is also a highly efficient way to enhance the growth of your business.
Going to the official Google Maps website and following some simple steps will get you through this process. Enjoy the amazing services from Google to give your customers a better experience than ever.