Guide to the Features and Benefits of Google Analytics
Google Analytics is one of the most popular web analytics tools available today. People working to strengthen their online presence find this tool as an unprecedented option. There are tools and resources almost everywhere.
However benefits are limited to only those people who know the right way to use those resources and tools. This article is going to throw some light on the major benefits of Google Analytics. Having a look at that will make things quite simpler for you.
Features of Google Analytics
Though there are a whole lot of features if you start talking about Google Analytics that we can't contain in this article. However we will mention all the key features to let you know these tools better. Here is a quick look at those features.
Reports traffic
Though there is a long list of features at its core, Google Analytics is for giving you insights into traffic on your website. You will be very much able to know about the number of people visiting your website on a daily basis.
You may set other parameters for knowing those numbers as well. The thing is, when you are well aware of the trends, you can make better decisions for long-term benefits.
Custom dashboards for your varying needs
When you open Google Analytics of your website, the dashboard is the first thing you would see. It is there with some vital information about the performance of your website like conversion rate, web traffic, etc.
You might concern yourself with parameters other than these. In order to make things simpler, Google Analytics would help you set your semi-custom dashboard. So, you won't need to set things up every time you open the analytics.
Keywords and third-party referrals
Knowing the traffic-related figures on your website is not enough. You could be even better at it if you know exactly what people were looking for when they landed on your website. Google Analytics provides better insights into the exact terms people use while searching for something online.
This information will help tremendously in shaping the overall SEO strategy for maximum benefits. Then come the third-party referrals. Google Analytics is able to provide you with enough information about the websites that redirect traffic to your website. Learning about it will be crucial in link-building strategy.
Helps you keep track of conversions
Conversion tracking is an essential part of your overall business strategy. Since you want more people on your website for a reason, you should know whether people are doing that or not.
This is the main reason why you have to know the conversion points on your website. Whether it is a form submission, sales, phone calls, anything like this may be a conversion point for you. Google Analytics is very effective in keeping you informed about the conversion rates in your terms.
Knowledge of these basic features will help you a lot in making the most out of it. Now is the time to know the major benefits of Google Analytics.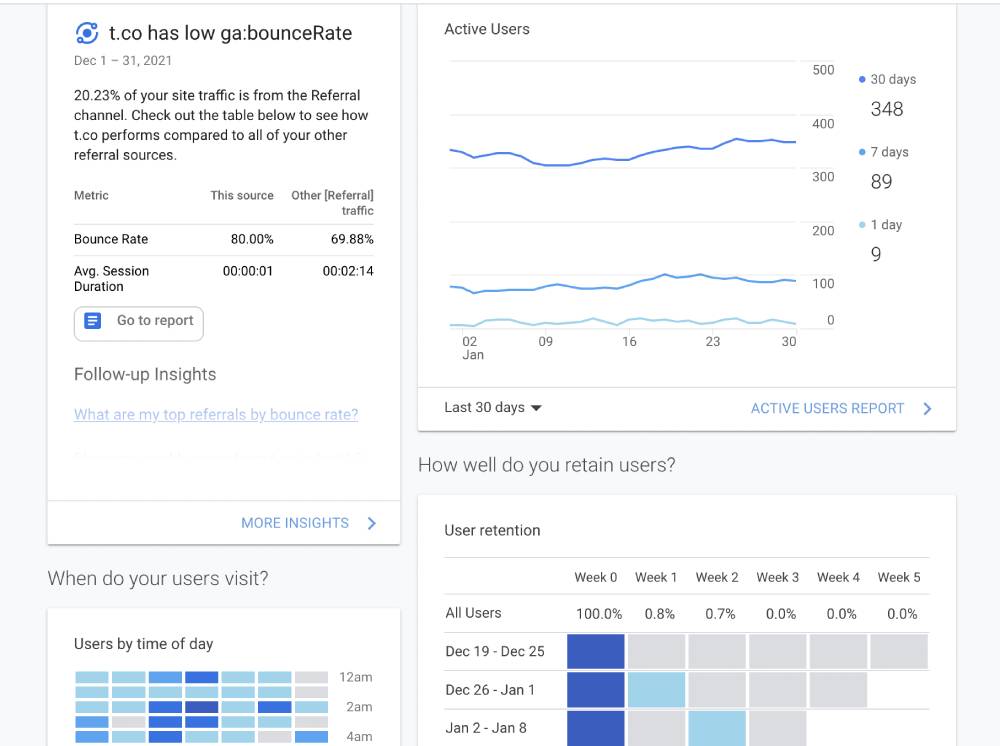 Here is a quick look at the benefits of Google Analytics
People from around the world like Google Analytics this much because of the benefits it comes with. Google Analytics benefits people in a large number of ways. Learning about these benefits will help you a lot in knowing the extent of service you may get from this amazing tool.
Highly beneficial in knowing the user behaviour
The more you know about users, the better you will get in the online world. And the major benefits of Google Analytics lie in the way it gives in-depth insights into user behaviour.
Whether you are planning to optimise your website or you focus on improving your online business, you can't do it without proper behavioural data. Here are the key points you need to focus on:
Custom events and conversions

Unique page views and page views

Performance of your top pages

Bounce rates

Site search

Average session and duration
These metrics will help you a lot in knowing the pages with the most user interaction and traction. This information in turn will help you a lot in knowing the demands and intentions of those visitors.
Once you get a clear understanding of the user's intentions and demands, you will be able to formulate a perfect strategy with better chances of success.
Helps you with better online advertising
There is no doubt about the benefits of online advertising these days if you know the right way to do it. You have to start this process right. First comes choosing the right target websites for this purpose.
After that, make sure your advertisements are performing well on those target websites. Google Analytics has got enough help for you in this case. Though the online ad platforms give you some information as well that is not enough.
In fact, you would never be able to understand the performance of ads deeply without Google Analytics on your website and landing pages.
There is a key to success in online advertisements. A perfect online advertising strategy incorporates precise web data. And there is no better way to get vital web data than Google Analytics.
Web data like the way users behave on your website, their tastes, and preferences etc. comes in handy with Google Analytics. The biggest benefit you get from GA is it helps you get real-time information about all the performance vectors on your website.
The best tool to improve SEO and content marketing
SEO is a major constituent of your overall online success. First, you know what your users are looking for and then you have to fulfil their needs right where they want. Search engine optimisation is a highly beneficial thing however it takes a bit of time to grow your organic audience.
And you can't even proceed with this process if you are unaware of your customers' choices. Google analytics has enough information to help you in this long however beneficial journey.
Final words
This article contains several features and benefits of Google Analytics. Even if you are a complete beginner in this field, you must have got enough idea about the things to care about while using this tool.
There are a large number of things that you will learn once you get started. We hope Google Analytics transforms your online journey as it did for millions of people.