How to Choose a Content Management System for Your Website
Selecting the right Content Management System (CMS) is not an easy task especially in a time when a large number of options are available in the market. The utility of CMS is quite broad and crucial, there is no way you can make it through if you don't know how to choose a content management system the right way.
However, you can always make an informed and right decision if you have the right knowledge. This article is going to help you choose a content management system that will suit your needs the best way. Let us have a look at the points you should consider before making the final decision.
Things you should consider before making the final decision
Before we start talking about anything else and suggest a few names in this field, we will mention the essentials of a CMS.
Since we have seen a large number of people who made the wrong choice and the consequences were quite serious, we want to make sure you don't fall into the same trap. Let us take a look at the essentials to choose a content management system.
Always choose the one with lesser needs for developers
If you have chosen a CMS that requires a developer more often during operation, this is going to be a disaster. Efficiency during operation matters a lot when you want to be productive. Content management is a task that is quite heavy in itself.
And if you need additional requirements for developers during this process, you will hardly be able to manage them both efficiently. If you choose such a CMS, you will be highly relying on the developers for maintenance and operation. It would certainly be a bad investment on your part.
Always choose a scalable CMS
This is definitely something you must consider, especially if you plan to attract lots of traffic. In fact, the majority of your decisions, such as website hosting choice must consider scalability too.
It is quite an obvious fact that a business or firm grows over time. Every time when your business grows, you don't need to opt for something new or put in an extra bit of effort.
You will be able to avoid this situation only when you choose a content management system that is scalable. Another feature you should look for here is the ease required in the process of scalability.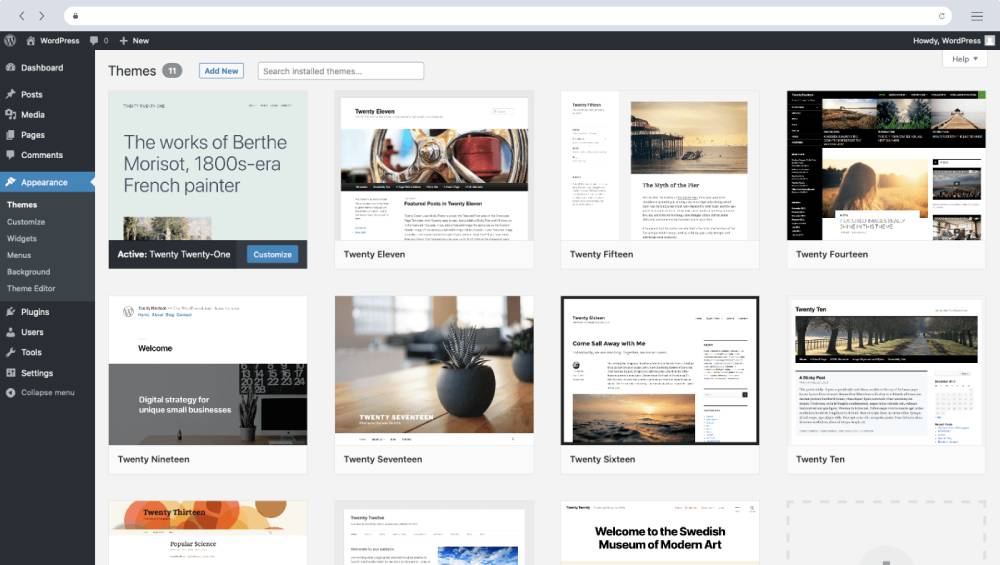 Here are a few options to choose from
We have talked a bit about the features you should look for while you choose a content management system. We hope you will utilise that information in your decision-making process however here are a few options to help you further. Let us have a look at them and see which one works the best for you.
WordPress
WordPress is not a new name here. In fact, it has made its reputation among the best ones. Talking of the CMS, WordPress works the best. There are a large number of benefits associated with this one. You should be aware of a few advantages of choosing WordPress over the others. Let us have a look.
First, you can find thousands of great WordPress plugins that can provide you with a lot of SEO benefits like on-page content creation efficiency, on-page optimisations, image optimisations, etc. Since SEO is a major factor in bringing more traffic to your website, choosing WordPress here is definitely going to help you a lot.
There are several other benefits as well. WordPress powers millions of websites around the world and there are some reasons behind it. It is really easy to make customisations based on your choice with WordPress. There is no need to have a developer background to make those customisations either.
CraftCMS
CraftCMS has gained quite a bit of popularity over the past few years. If you want to choose a content management system, this one should be considered. It comes with several advantages that are hard to be found in others.
It is quite light in terms of features that make it highly useful for a wide range of people. CraftCMS comes with features like easy to implement e-commerce, convenient rebranding, and first-party localisation that was in demand from a large number of people.
Text Pattern
People who are not inclined towards some high-end CMS with tons of features will find Text Pattern very interesting. It comes packed with almost all the essential features in a fairly user-friendly way, people have started to like it.
Apart from that, Text Pattern is slightly inclined towards the developer's side. However that is an advantage in some ways. Such an arrangement gives you enough abilities to make a website even more specific to your needs.
Text Pattern is backed by a significantly good community of developers who keep on making improvements over time.
Ghost
Let us start by this, Mozilla, Apple, NASA, etc. like big firms are using Ghost as their CMS platform. And you know what, it would work the best for you as well. It comes with so many advantages that it is hard to deny its utility for a large number of people. The major advantage here is simplicity.
There are CM systems with fewer features however this one can be termed as minimalistic. The way it offers every essential feature in a highly user-friendly way is just remarkable. It suits the needs of so many people because it has been made using ultra-modern technologies.
So, efficiency and utility are confirmed here. Whether it be responsiveness, better SEO options, availability of enough themes and customisations, integration abilities, you will find them all in Ghost CMS.
Final thoughts
The process to choose a content management system can be fairly easy if you are doing it the right way. There is one thing you have to keep in mind right from the beginning. Make sure you are aware of your needs before you initiate the search for a content management system.
Don't just take our word for it either; check with your website hosting company and web designers for recommendations as well. Any CMS could be the worst if it doesn't match your requirements. You will avoid making such mistakes only if you initiate your search after the proper analysis of your needs.