How to Embrace YouTube for Business Marketing
The way marketing is done has evolved a lot over the past few years. And the advancements in the field of technology, especially the internet, are responsible for it. A large number of digital media are now used for business marketing online. This article is going to be all about YouTube for business marketing.
In case someone is looking for video marketing, there is no better option than YouTube. Since YouTube has become the second most visited website on the entire internet. And the time people usually spend here is increasing day by day. 
The availability of billions of users here has now attracted a large number of companies to throw their money into YouTube video marketing. In a situation like this, you will never be able to grab people's attention without opting for unique and creative ways.
The best part about getting started here is that you don't need to invest much in terms of money. Here is a step-by-step guide to help you get started and proceed on the path of success towards YouTube for business marketing. 
Create a nice channel in order to organise your content
This is the very beginning of the process. Talking about the steps involved to do it is a highly inefficient thing here that's why we will discuss something more important. A nice channel means it should be able to reflect the values of your business.
You must have a website for your business and the graphics used in the channel must match that of your website. The channel should be such that it could tell almost every important thing about your business to those visiting your website for the first time. 
Uploading regular content is another important thing that we will discuss later on in detail. But must make multiple playlists in order to help the viewers get to the right content in time. User experience counts a lot in the proper growth and development of your channel when using YouTube for business marketing. 
Upload regular content with suitable titles and thumbnails
Uploading content on a regular basis is highly important here in many ways if you are using YouTube for business marketing. With this tip, you will be able to keep your channel feed active and it will also increase your presence on YouTube.
Though the right amount of uploads to be called regular highly depends on your ambitions, viewers, and the category of content. But going for one video per week works the best in almost all cases. You can follow this rule until you are able to find something better.
Now comes the title. You can't ignore the importance of titles in order to get more audience on your content on YouTube. The title should be highly related to content. As the number of characters is limited, you have to use your words wisely. You can make use of cliffhangers if you want more attention. Though it is clickbait up to some extent but it works well.
All you have to do here is make the title such that users click on it out of curiosity. And it is not a big deal in case your video is having something real and authentic. Apart from that, including some symbols, and other details in the thumbnail to give a broad idea about the content to your audience.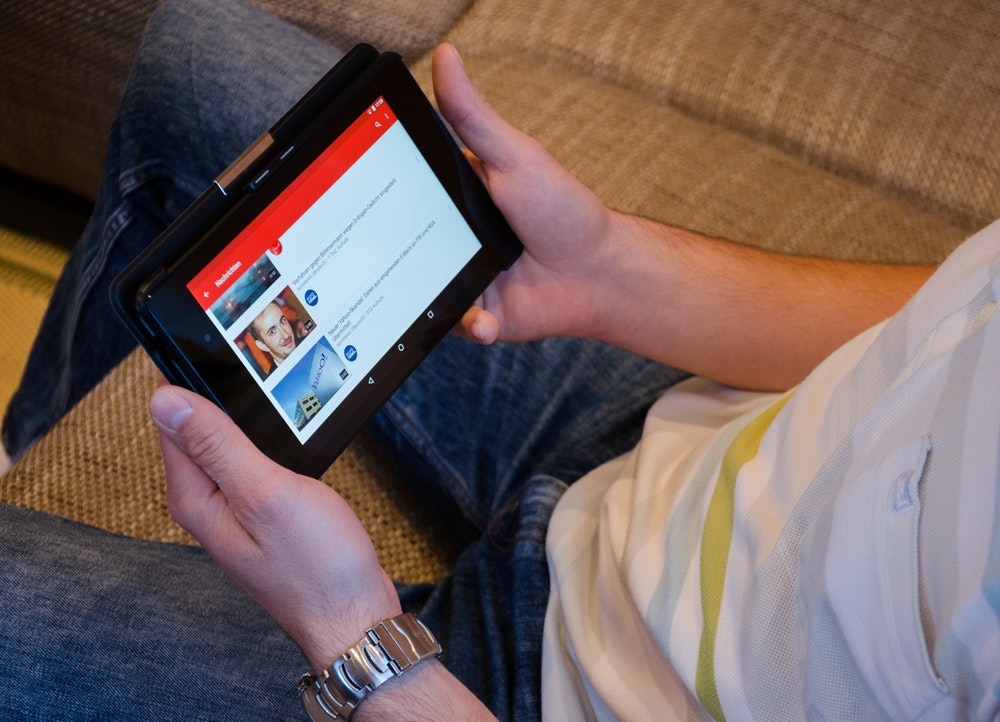 Take your channel to new heights with YouTube SEO
Most of the platforms available on the internet like YouTube are flooded with content. You can never be able to grab people's eyes without the proper use of SEO. There are a few things for doing it the right way. 
Better use of YouTube tags
Important and relevant tags should be distributed throughout the description of your video. Your very way of describing the video should be composed of relevant tags. The best way to find suitable tags for your video is to think deeply about what your viewers type when they search for something related to your content here. Make sure you include the highly important tags right in the beginning. 
Better descriptions are highly important
The right use of keywords will help you a lot in getting people's attention. Overuse of those keywords often makes the channel look spammy and people struggle to trust such channels. YouTube allows 5000 characters in a description.
It leaves you with immense opportunities to include relevant keywords. The main purpose of the description is to give more information about your channel to the audience. YouTube itself is highly focused on helping you write better descriptions. You can read more about that here.
But you can go a step further here. Help people know more about your business and other things through the description. The best way to do it is to include enough links in your description. Including links insure that people may read more about you even though they are not willing to read the whole description. Apart from this, you can also include the keywords in your videos by putting them in closed captions. 
Cross-promote your channel for even more benefits
You should always make efforts to find other similar channels on YouTube. This is a nice and efficient way to cross-promote your channel in a better way. If you are able to collaborate with them, that is far more beneficial.
Keep this idea in your mind throughout this journey on YouTube. There are several efficient ways to do it. You can use email lists, social following, and other such means for cross-promotion. 
Final words
YouTube for business marketing is a nice way to help your business attain rapid growth. But you will be able to succeed only if you apply the right rules. No matter where you are engaged in such works on social media, understanding your audience in a better way will help you a lot.
All the rules are formulated later on. We hope this article helped you get familiar with the fundamentals. There are a lot of things to learn once you get started with it.