Beginners Guide on How to Start Affiliate Marketing
‍Affiliate marketing has grown exponentially over the past few years. With sites like Amazon becoming more prevalent in search results, it's easier than ever to shop and sell your own products.
Affiliate marketing allows you to leverage the power of the internet by partnering with businesses that sell their own products and services. By using an affiliate program, you get a cutting-edge website with which you can promote your business.
Once people know about your services or products, they are much more likely to trust you enough to buy them from you directly instead of a competitor who might be offering them at a lower price. In this blog post, we'll go over the ins and outs of starting an affiliate marketing business.
You don't need any previous experience with online entrepreneurship or marketing to get started; all that you need is a little bit of drive and some initiative.
Below are our top tips on how to start affiliate marketing as a side business.
Know who you're selling to
The first thing that you need to do is determine who you want to sell your products and services to. This is important because, unless you are selling to someone who already has the money to purchase your products, you won't earn any revenue from your business.
This means that you need to be mindful of your target market. For example, if you are selling health and fitness products, you need to be mindful that a large percentage of your potential customers are women who are interested in improving their health.
You can identify your potential customers by creating buyer personas. A buyer persona is a fictional person who uses your products and services. You can create buyer personas based on your potential customers or based on a specific demographic.
For example, if you run a blog that focuses on making homemade gifts, you can create a persona who is a 16-year-old girl who loves to receive handmade gifts.
Build a niche website
After you know who you want to sell to, you need to build your website. This is where you'll host all of your products, start affiliate links, and collect leads. A great way to build a niche site is to find a popular blog related to your niche that has a sizeable following.
This is because you can tap into the audience's trust by writing guest posts for popular blogs. You can also partner with other affiliates to create custom niche sites for specific products. Once you have your site, you need to start building your own product pages.
Product pages are where you'll provide information about your products and add affiliate links. You can create these pages using WordPress or a similar content management system. When you're creating product pages, make sure that you include all the relevant information that your readers need.
You can also add images and a detailed description to help potential customers get an idea of the product's features.
Be an expert in your field
When you sign up for an affiliate marketing program, make sure that you select a niche that your readers are interested in. It's important to keep in mind that, no matter how good your content is, if your readers aren't interested in what you have to offer, then they won't read it.
If you want to succeed as an affiliate marketer, you'll need to choose a niche that your readers are interested in. There are a number of things that you can do to narrow this down. First, look at the most popular searches on Google. These are likely to be the types of topics that your readers are interested in.
Once you narrow down your niche, you can start researching what products your readers would be interested in buying. You can do this by looking at the top products on your blog's product page and seeing what you can add to the list of product information.
Don't be afraid to try new things
Affiliate marketing can be a very repetitive and mundane process. But, you can make it more interesting by trying new things. There are many ways in which you can add a little excitement to your daily routine. One way is by trying new affiliate programs.
Many affiliate programs have limited-time offers that offer you free upgrades or free products. It's worth checking them out because it could lead to an increase in sales. Another way that you can spice up your daily routine is by trying new marketing techniques.
It's worth trying different types of content, new formatting techniques, and different ways to promote products. You can also attempt to find new ways to generate leads.
Join quality affiliate networks
There are many affiliate programs out there, with a varying degree of success and professionalism. Joining the larger networks that allow you to be an affiliate to dozens even hundreds of programs makes great sense.
An example of that is Awin, who is one of the biggest, and has many Australian brands and retailers on their network. You can sign up to their network here, and then once approved, you can see what programs are currently available for you to join.
This is a fantastic way to save time finding relevant programs on the internet related to your niche.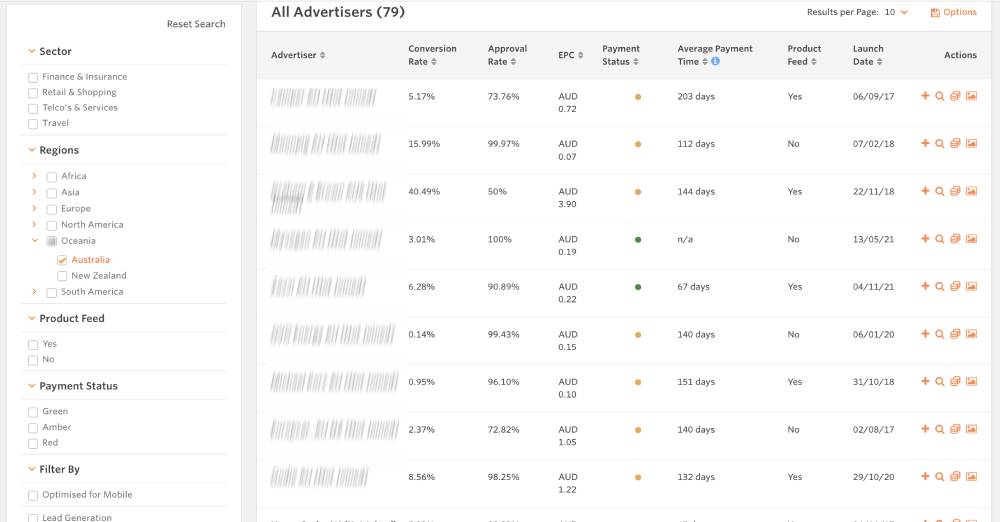 Write and publish great content
Your best weapon in the affiliate marketing battle is your own content. You can use this to both build your authority as an authority in your field and as an affiliate marketer and to generate leads for your business.
In order to do this, you can create a variety of content that includes text posts, images, videos, and interactive elements. First, as we explained above, when you are learning how to start affiliate marketing, you need to choose a niche that you can speak knowledgeably about. Make sure that the topics that you choose to write on fall within the topics that your readers are interested in.
You can do this by doing research on the internet to find out what your readers are interested in. Next, you need to choose a topic that you can write on. Take your time when choosing topics because you will be spending a lot of time writing on these topics.
The best way to choose a topic is to use the 5 W's- who, what, where, when, and why.
Final words
Now you know the main steps on how to start affiliate marketing. Affiliate marketing is a great way to monetise your blog and monetise your life. It's a great way to earn a passive income with minimal effort on your part.
There are many affiliate marketing programs out there and it can be difficult to choose the right one. This article will help you get started with affiliate marketing.
If you follow these above tips, you'll be well on your way to knowing how to start affiliate marketing and building an affiliate business.