What Is Visual Content Marketing (With Benefits)
The primary objective of any marketing plan is to reach the target audience.
However, many brands fail to achieve success in their marketing campaigns. Why? Because they don't understand the importance of visual content marketing. Even though they spend so much money and effort creating content, they ignore visuals.
Now the question is, how does visual content marketing benefits brands? Let's find out.
What is visual content marketing?
In promotional campaigns, visual content marketing refers to using relevant materials, like images, videos, and infographics.
Like all other marketing systems, its primary purpose is to communicate the brand's message to your target audience, drive more engagement, and increase conversion rates.
Visual content marketing positively impacts the growth of businesses, especially due to the increasing usage of social media platforms. A survey shows that 84% of consumers get convinced to buy a product or service after watching a promotional video.
Similarly, BuzzSumo reveals that articles with images after every 75 – 100 words get double the shares.
Three major types of visual content
Visual content used for marketing purposes can take many forms, including photographs, videos, infographics, illustrations, flowcharts, screenshots, memes, GIFs, and worksheets.
Here we have discussed three broad categories of visual content for your understanding.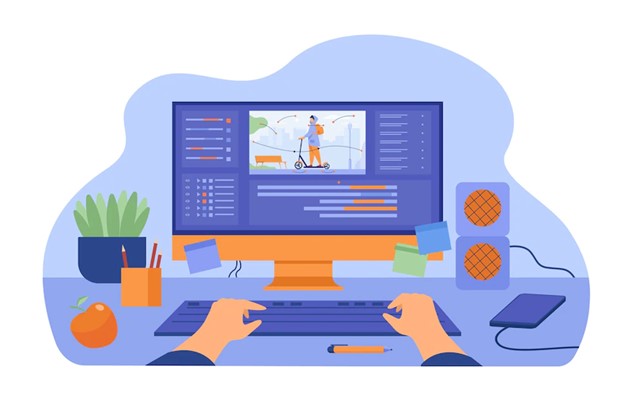 Images
Images or photographs are the most popular and simplest form of visual content. Adding high-quality, unique images enhances the aesthetic appearance of your content and increases the chances of more engagement.
Many brands hire creative teams to develop relevant images for their websites and social media campaigns. However, not all businesses have enough budget and resources to do that. But that doesn't mean they can't have good images. You can find great high-resolution images on many stock photo websites. You can easily align them with your brand's vision with a bit of editing and customisation.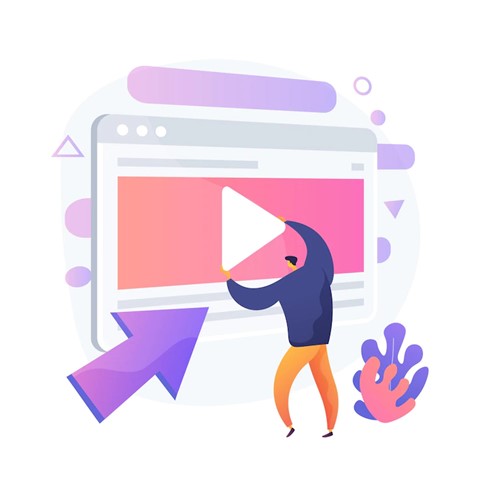 Videos
Videos are another great way to reflect your brand's identity. You can create videos on tutorials, customer testimonials, explainer videos, and product demonstrations. According to a study, if you add a video to your site's landing page, conversion rates rise to 86 percent.
Infographics
Infographics refer to the visual representation of ideas and facts. They are a great tool for storytelling. You can present complex information in a very concise way on an infographic. Infographics receive likes and shares three times more than other forms of visual content.
Eight advantages of visual content marketing
Now that you understand what visual content marketing is, here are the benefits you can expect from their use.
People process visual cues faster
People remember what they see. Their ability to process the visuals is way faster than reading and retaining text. According to an MIT study, humans can process visuals as fast as 13 milliseconds, and that's more like in a blink of an eye.
With an attention span of 8 seconds in the fastest-growing consumer group, the millennials are less likely to spend time reading text-based content of 2000 words with no relevant images. Therefore, a visual content strategy that targets the audience's needs is more likely to get users' attention quickly.
Establishes trust and credibility
Visual content is an effective way to build your brand's credibility and authenticity. People are more likely to trust facts backed by relevant visuals. For example, if you post a blog post on your website, adding an infographic or flowchart will make your point more believable.
Visual content marketing should consider consumers' emotions since most purchase decisions are driven by their emotional connection with your brand. It is an effective tool for connecting with your target audience and bringing them into the sales funnel. When your customers trust your credibility, only then will they spend their money and time purchasing your products/services.
Effective for social media marketing
Social media gives you a platform to reach a wider audience through posts, stories, ads, reels, and tweets. However, using text alone might not help convince your target audience. In fact, due to the influx of material on social media platforms, your audience might scroll past your post without giving attention.
On the other hand, the more tailored your images and videos are, the more likely your prospects will stop and check out your offerings. That is when they take the first step in the sales funnel.
Facebook posts with images engage consumers 2.3 times more than those without images. Visitors also use social media platforms like Facebook and Instagram to explore products before making a purchase decision. Using the right pictures will allow your target audience to virtually experience your product/services. Ultimately, they will make purchases based on what they see.
Lower the bounce rate
Bounce rate indicates the number of visitors leaving a single webpage without taking action. With a higher bounce rate, your conversions will decrease, your ranking will be lowered, and your content will be questioned.
Visual content is one of the tested ways to reduce the bounce rate of your web pages. Relevant and high-quality visuals grab the user's attention. With the use of relevant and engaging images, videos, and infographics, you increase the chances that your customers will stay longer on your page and take action. Ultimately, it reduces the bounce rate.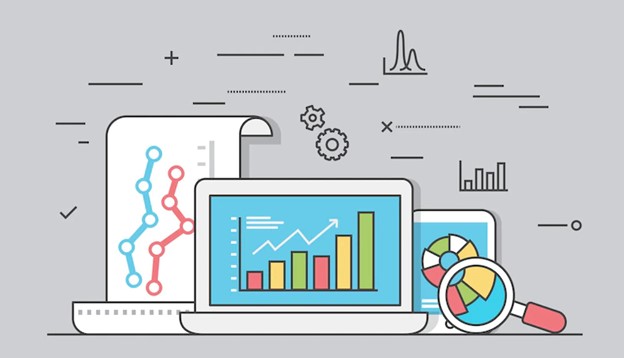 Better ranking and more traffic
Visual content is relatively a new hack in SEO campaigns. When you use relevant images with the right meta titles, alt tags, description tags, and meta description, you ultimately increase the probability of better ranking. Content with images is viewed 94 percent more than that without images.
Google identifies your visuals' context using machine learning and displays them in SERPs when consumers search for similar products. So, your content ranks higher in search engines. It's a chain of events. Visual content improves your ranking in search engines. A higher ranking brings in more traffic which is the ultimate goal here.
Enhance brand awareness
Visual content marketing reflects any brand's aims, vision, and mission. It's an integral component of the entire branding and marketing process.
A consumer-targeted visual content strategy immediately strikes a chord with your prospects. They respond as soon as they see images, videos, or any other form of visuals on your website or advertisements.
Using visual content allows you to better convey your story to consumers. They clearly understand your vision and can relate to it.
Gives you a competitive edge
By using fresh, engaging, and personalised forms of visuals, you can stand out in the pool of many similar brands. Many brands don't understand the value of visual content marketing and end up lagging even if they offer high-quality products.
You are not doing marketing right if you overlook the importance of visuals in your content. Unique visual branding enhances your brand's identity and connects with your audience better than your competitors.
Increase conversions and ROI
While marketers consider content marketing a business asset, they also rank visual content as one of the essential ranking factors. As mentioned earlier, visuals reduce the bounce rates of web pages. As a result, they also increase click-through rates (CTR) and conversions.
Visual content marketing is a relatively efficient and cost-effective way of reaching your target audience, engaging them, and making them convert. Consequently, higher conversion rates lead to a higher return on investment (ROI).
Conclusion
The power of visual content marketing lies in its ability to attract prospects and compel them to take action. There are many forms of visuals, including images, videos, infographics, gifs, screenshots, and worksheets. Visual content marketing has become a trending way of increasing engagement and conversions.
With this guide, we have tried to give you a better understanding of visual content marketing. Be inspired by the strategy and take steps to integrate the approach into your overall branding campaign. You won't be disappointed with the results. Good luck!
About the Author
Ivy Attie is a content manager, researcher and author.