Why You Must Have a Contact Form on Your Website
If we ask you about the importance of a contact form, you might give some reasons to not do it. A large number of people would suggest publishing your email address on the website would be easier as compared to having a contact form.
But that solution comes with a lot of inconveniences and risks. Here, we are going to give you some reasons you should use a contact form on your website. In case you are also among the ones who don't believe in the efficiency and utility of contact forms, here is a list of major benefits involved with the use of a contact form on your website.
Avoids spam from reaching your inbox
When you publish your email address directly on the website, your email address is susceptible to spammers. The online world is full of spambots. And if one of those spambots gets your email address, it will come with a large number of associated risks.
You can stay away from all these issues by using a contact form on your website. With the use of contact forms, you are not revealing your email address so the chances of receiving spam reduce further. When anyone fills in the required details on the contact forms, it will trigger an email to be sent to your email address.
You may use those details in the way you want without compromising your identity and security. We can't say this process will make you free from spam because that would be an inaccurate statement.
In case you are getting spam after the use of forms as well, you can rely on the use of advanced captcha to check whether the visitor is a human. It will tighten up your security further.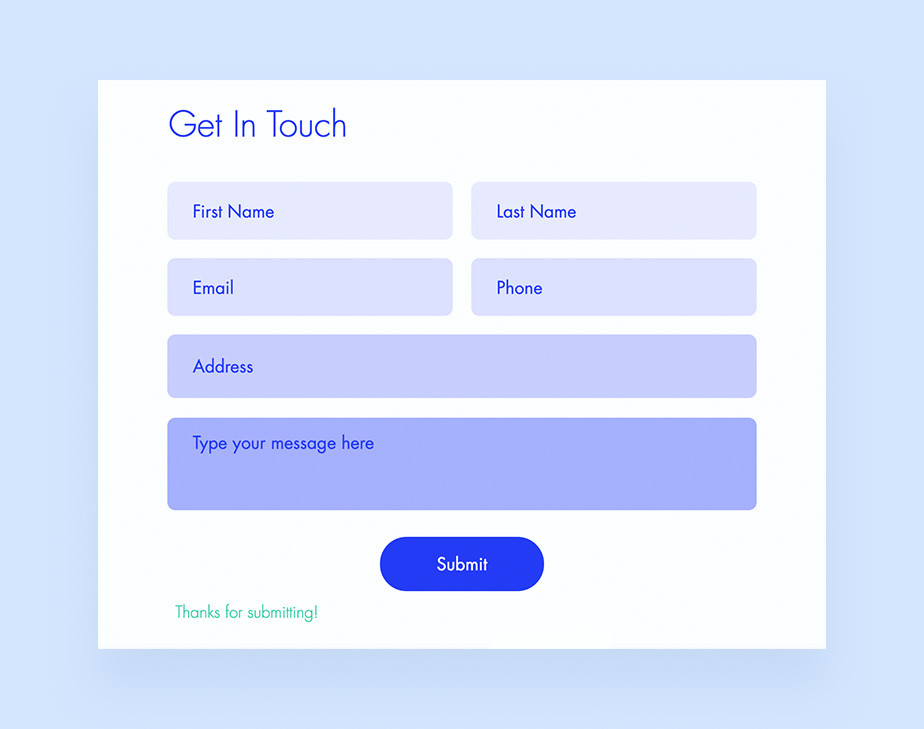 Brings relevance to this overall process
Making your email address or contact information available on the website is an open gate to anyone including spammers. But when you have a contact form, you will reduce the chances of getting in touch with such people.
Having a contact form on a website ensures that only interested and enthusiastic people will proceed further. This brings more relevance and adds convenience to the overall lead generation process.
Apart from that, a contact form is highly useful because it lets you check the queries in a planned way. Suppose you publish your contact number on the website and someone calls when there is no one on the other side.
It will set a bad reputation for your business and harm your interests in the long run. The target customers will never face such issues if you use contact forms because you will be available to take care of them.
Very effective in generating more leads
Everyone runs their websites for certain reasons. If your website has some association with the business, having a contact form on a website will be really helpful. In the absence of a contact form, people need to compose the email by themselves which comes with several challenges.
People might not want to do it when they are using a public PC or sharing someone else's PC. Any other reason like that limits the ability of people to connect. But contact eliminates all those problems at once.
Helps you in keeping track of the inquiries
You will very much be able to take care of all the queries when the business is quite small in size. But once the scale and extent of the business increase, you will have several complicated tasks to manage. In that case, taking care of the queries, in particular, would be quite a redundant task.
Keeping track of your queries would be even more difficult. But a contact form on your website will be really helpful in this process. Since you will have enough opportunities to mark the clients whom you think are more important. You are free to make use of that information in many other convenient ways.
You can use it to offer customer support
If your firm offers products/services to customers, customer support must be an important part of your business. You can do it very effectively with the help of a contact form on your website. Since there is a large number of templates available for different purposes.
Using those forms for providing customer support would be a nice idea. Serving customers through a contact form is a highly recommended process. Its relevance to the purpose and efficiency in getting insights is astonishing.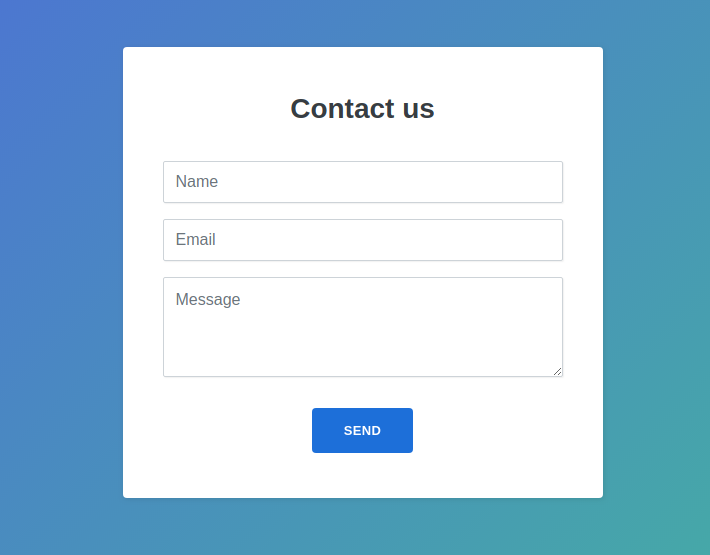 Simplifies the quotation process
Quotation requires an admin for completion. In most businesses, admins are usually a significant part of this process. Admins take a look at several things, verify the associated documents before proceeding further. You can customise the forms and enable people to upload files through them.
This feature lets the customers upload essential documents and hence the businesses can send back the quotes to the customers. The use of admins can be eliminated up to a vast extent. You can select the file formats to accept. This way, you will limit the file type to accept and bring more relevance to this process.
Distribute the task among your team members
Bigger tasks need an efficient team to be accomplished. You can use a contact form on a website in many ways so that the concerned person gets the information he/she needs. You can use these features of a contact form and associate it with your CRM to make the most out of it.
You can do it manually as well but things will get complicated as the scale of your business grows. With the help of a contact form on a website, you can automate the majority of tasks involved here.
Final words on having a contact form on your website
The contact form on a website can serve your purpose in many ways. You can use these forms in a lot of ways based on your specific purposes. But make sure you are giving some thought to it before implementation.
Your main purpose should be to enhance the user experience of those who visit your website. Apart from serving them the best way, things get quite easy on your side as well.