How to Use TikTok to Promote Your Business or Products
TikTok now comes among the most popular social media platforms of this age. TikTok completely changed the way it portrays people's emotions and creativity online. But this platform has evolved from a usual means of creating short videos to something massive. Now people have started to use TikTok to promote their business online.
Any platform with massive engagement is a potential means to promote your business or products. This article is going to make you familiar with all the fundamentals involved in this process. Apart from that, we will also give you some tips to do it more effectively. 
Getting started with TikTok Ads
TikTok Ads work quite effectively for those who want to use TikTok to promote their products or business online. Here are a few steps you need to follow in order to get started. 
Create your TikTok Ads account and TikTok Ads campaign
This is a one-time process and fairly easy. Start by choosing the region and type of Ad account you want to create (Business or Individual). After that, you have to answer several questions in order to provide the required details.
Once you are done with the questions, you will get a message that TikTok will get back to you soon. An account rep from TikTok will set it up for you based on your compliance with TikTok's criteria. 
You are now ready with a TikTok's Ads account. It is time to create a TikTok's Ads campaign. You will only need to set up a new Ads campaign whenever you want to use TikTok to promote products. While on the TikTok Advertising dashboard, click on the campaign button. Now select a campaign advertising objective. You may choose one from App Installs, Conversions, or Traffic.
There are several other options to organise your campaign as well if you want to be more precise about it. You can set the budget of your campaign, give it a name, etc. 
Set the Ad groups
There are two options to choose from here i.e. Automatic placement or Select placement. After you have chosen one from here, TikTok will ask you for important details needed for setting up your Ads group. The details you need to provide here are based on the chosen advertising objective. TikTok will ask you for details like URLs, images, etc. 
The target audience for your ads
Targeting a relevant audience is the key to avoiding wastage of your ads. You may target your audiences based on several factors like gender, location, age, etc. It all depends on the type of products you are promoting there.
If you have contact details of potential target customers, or you want to use web traffic for this purpose, you can easily create a custom audience for this purpose. 
Set the Ads budget and Ads schedule for your Ads group
TikTok will now ask you to set an Ads budget for each ad group you have created. You can either set the total budget for that group i.e. the total amount of money you want to spend on it. You can also set a daily budget for this group. The daily budget is the maximum amount you are willing to spend on a daily basis. 
Now comes the schedule. You can run your Ads continuously on a specific date or time. There is an option to let you display the Ads at a particular time of the day to target your specific audiences. 
Select the optimisation goals
The optimisation goal is a really important part of this process. In fact, it gives you an idea about what you want to achieve with your Ads campaign. You can choose from three options here.
Based on the availability of features, you can optimise your Ads for clicks, conversions, or impressions. Make sure you choose the option based on the actions you need from your target audience.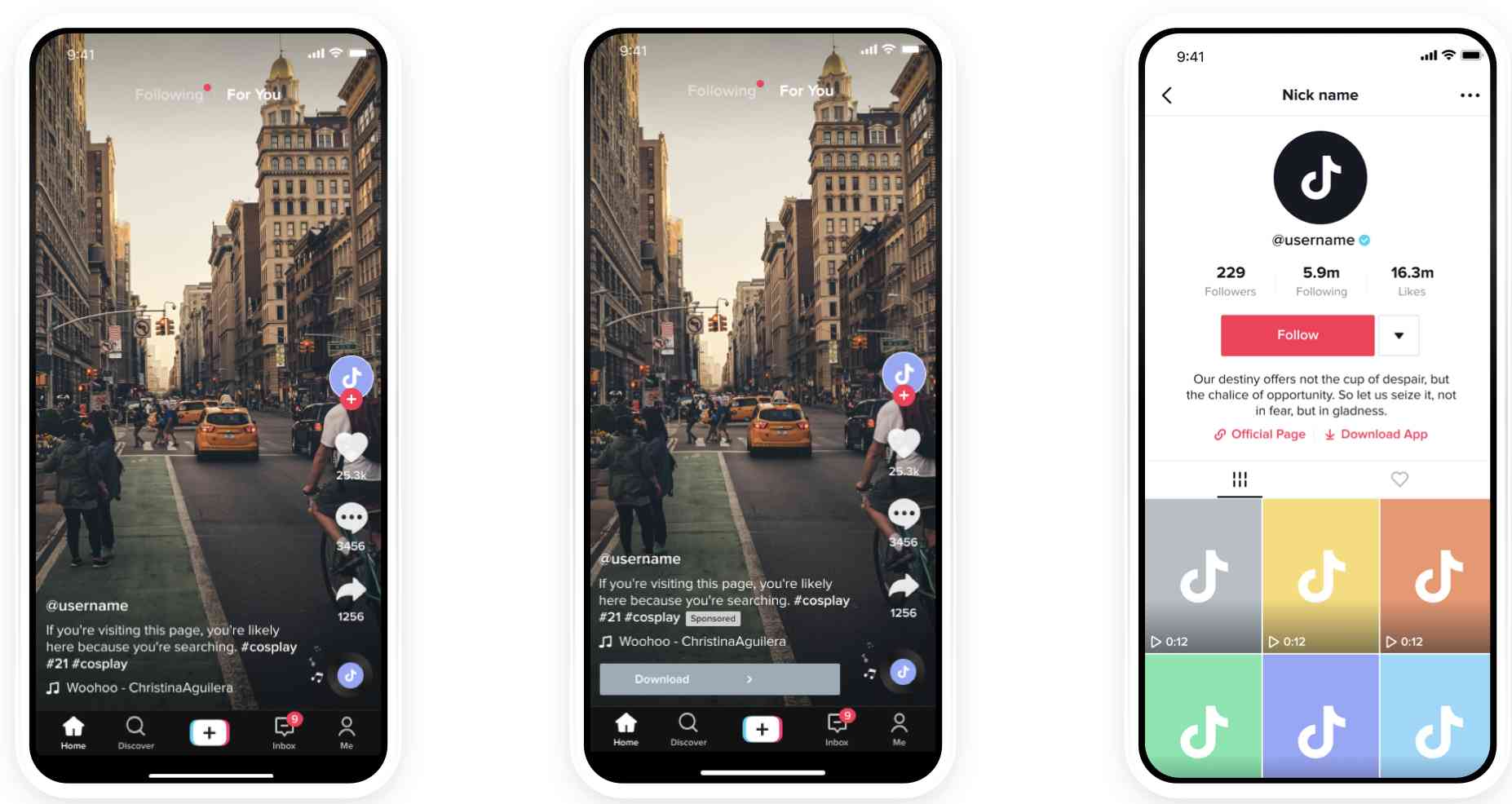 Some tips to do it more effectively
You are now ready with all the requirements to use TikTok to promote your products. Here are some precious tips you should keep in mind to do it more effectively. 
Record using products
Of course, you are not getting anywhere without making videos to engage the target audience. And when it comes to recording videos, TikTok has left no stones unturned in providing you with all the necessary tools to create exotic and engaging content. Make use of these features and record videos that stand above the crowd.
No matter how short the video is, structuring it the right way is always necessary. You have to incorporate a few elements from trending topics to catch the attention of more people. One thing you should keep in mind here is ensuring your product has a proper place in the video. 
Pay an influencer
Another way to increase the pace of reaching more and more people is to contact an influencer for this purpose. It would take a bit of time to build an audience base but you can ease your efforts by simply getting to an influencer for this purpose.
There are plenty of influencers who already have enough of an audience to serve your purpose. While doing it, make sure you hire an influencer who is relevant enough to bring in the desired target audiences. You have to focus on relevant traffic for the best results. 
Reach out to other products accounts
People are using TikTok for different purposes. As you are here to use TikTok to promote your business, you will learn the most from other products accounts. Watching the content from those accounts will give you enough ideas about the right ways to create content and other vitals to improve your skills. It would help you get more creative and efficient in the long run. 
Never underestimate the power of hashtags
People use hashtags to search specific content based on their preferences. When it comes to getting the best results, hashtags relevant to your videos work better as compared to popular hashtags. When you are using it for marketing your product, proper hashtags would help you reach the relevant audiences quickly. 
Keep an eye on TikTok trends
When it comes to TikTok trends, they are usually short-lived. That is why you have to be highly attentive. Making videos that match the current trends will help you a lot in getting to the limelight easily.
When you make videos based on trends, don't copy someone else. Try to bring in something unique that matches the trend. When you bring uniqueness to the trends, you will get the best results because that is exactly what people are looking for. 
Post videos as often as possible
Just like all other social media platforms, the search algorithms of TikTok also favour new content. When you are posting videos on a regular basis, you will have better chances of gaining more followers quickly. This is because uploading more videos ensures people are able to find your channel easily. 
Final words
It is a wise decision to use TikTok to promote your business or products. This amazing platform has got all the necessary features to be one of your favourites for this purpose. It is a constant process of learning and implementing new ideas over a sustained period of time.